Three Strategies on How to Protect Your Retirement Nest Egg during this Market Downtown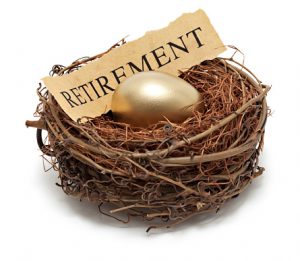 "The individual investor should act consistently as an investor and not as a speculator." – Ben Graham
As I write this blog on Tuesday, December 4, 2018 at 3:10pm CST, the Dow Jones Industrial average ended the trading day down 799.36 points (-3.10%)[i], the S&P 500 Index ended the trading day down by 90.31 points (-3.24%)[ii] and the Nasdaq 100 ended the trading day down by 283.09 points (-3.80%)[iii]. What has literally felt like a constant roller coaster ride, without the thrills, our Stock Market in 2018 has us all asking the question, "What is really going on?"
Since the beginning of February, we have seen the stock market fall from it's historic highs in January, to recording it's only positive quarter year to date from July to September. To only be forgotten and erased by the end of November. This unpredictable and unstable stock market is being attributed to rising interest rates, global market concerns in Greece and Italy, a back and forth trade war with China, bond worries and the technology sector continuing to decline.
With one month left in this trading year and volatility concerns continuing into the early trading months of 2019, here are three investment strategies on how to protect and grow your Investments without risking your entire nest egg.
1. Assess your Risk: It is safe to say that we all have seen enough dips in this trading year to know that if we are not in a market slowdown then one is surely on the way. With that being said, the first strategy you should employ is assessing the current level of risk you are taking in your portfolio. By assessing your current risk level, it helps you prepare better for our second strategy which is to reallocate your portfolio. How do you asses your current risk? I recommend a Portfolio Stress Test. A portfolio stress test will show you the current level of risk you are exposed to and how you can lower that exposure through proper asset allocation. Call our office or email us to have your no-cost, no-obligation Portfolio Stress Test conducted on all or any of your investment accounts.
2. Reallocate your Portfolio: Reallocation of your positions in your portfolio should be the second strategy you implement in your investment planning. With rising interest rates, worries over yield curves on bonds, the technology sector sinking to new lows and the global markets being unstable now is a good time to reallocate your portfolio from three, five or maybe ten years ago. The allocation of your portfolio should be in line with your risk tolerance, time horizon and liquidity needs. The closer you are to retirement your portfolio allocations should reflect a more conservative strategy than someone who has 20 years or more until retirement. We can assist you in the proper allocation model for your current situation, goals and expectations. Call our office or email us to review our Lifestyle Based Allocation Models.
3. Measure your Tolerance: The final strategy should be to measure your risk tolerance. With the multiple, sharp and large declines we have experienced this year in the stock market, now more than ever you should measure the actual level of risk you want to tolerate. Proactively measuring your risk tolerance is the best tool you can use as you prepare for what the stock market will do from now until the end of next year. To properly assess your risk, to properly allocate your portfolio you should first measure your risk tolerance. I have found the best way to measure your risk tolerance is by completing a Risk Profile Questionnaire. This easy to complete questionnaire is the starting point to determine how much risk you should take, what allocation models you should follow and what investment strategy you should use in the coming months. This free resource is available by calling our office or emailing us and we will get it out to you as quickly as possible.
I know by implementing these three strategies you will be on the right road to protecting and growing your investments without losing your nest egg. My earnest hope is that you will benefit from these tools and you will share this blog with your coworkers, friends and family.
Thank you for taking the time to read my blog.
[i] https://money.cnn.com/data/markets/dow/
[ii] https://money.cnn.com/data/markets/sandp/
[iii] https://money.cnn.com/data/markets/nasdaq/